President Dr Umed Kumar Pun
Dr Pun is a top floriculture scientist of Nepal and President of the Nepal Horticultural Society. He obtained his PhD (floriculture) from Lincoln University, New Zealand in 1996. He is presently working as a Director, Himalayan Flora Enterprises Pvt Ltd. Rotary Youth Leadership Awards Chair, District 3292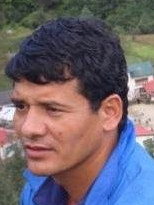 Program Manager Meen Shahi
Meen joined LEARN in January 2018 in the role of Program Director, having spent the past ten years with REED Nepal, initially as Senior Trainer and culminating as District Coordinator. In that role he was actively engaged in program development, implementation and management, monitoring and knowledge management, coordination, collaboration and networking with government and other entities. Meen has Bachelors degrees from Kailali Multiple Campus in far Eastern Nepal and from Tribhuvan University, and Masters degrees from Mahendra Ratna Campus and Tribhuvan University. He has participated in innumerable training programs and workshops.

CEO Krishna Bahadur Pun
Krishna, born in Paudwar and educated at Paudwar Primary School and Ghara Secondary School, qulified with a Bachelors degree and then returned to Paudwar as a teacher, succeeding to the position of Headmaster when Gyan Oun retired in 2002. This was at a time of extreme political unrest which in 2004 forced him to leave the village with his family and move to Kathmandu.
2004 forced him to leave the village with his family and move to Kathmandu.
Conditions there were tough, with the loss of his teaching salary and much higher living costs. Krishna and his wife Sita concluded that the only solution was for Sita to take a five year contract as a nanny in Israel where she is now working, leaving Krishna to look after daughter Krishita and son Sharad.
Krishna returned to Paudwar in the role of Development Coordinator, sponsored by the Nepali Village Initiatives Project. In 2014 he was appointed foundation CEO of LEARN.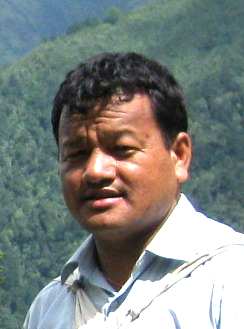 Om Bahadur Pun
Om is a former resident of Paudwar now living in Kathmandu where he runs his own business. He was the inspiration behind the establishment of the cheese factory at Paudwar, and has recently been working with Krishna for the establishment of the Khayer Barahi Milk Production Co-operative Society Limited
Gyan Bahadur Pun
Gyan was born in Paudwar and attended the village school. After two years teacher training in Pokhara he returned as a teacher, and after another three years, at age 21, was appointed head teacher of the 3-teacher school. He retired from the post in 2002, having served for 33 years.
Gyan's contributions to the Paudwar school are unmeasurable. He was influential in getting girls to attend the school, in the introduction of new subjects such as Computer Science, and in progressively extending the schools range from primary schooling to teaching up to Year 10.
Gyan has retired with his wife to Pokhara where they can be closer to health services.