You can help us address poverty by training teachers.
In cooperation with government, we target
the teachers of schools in remote areas,
focusing on the Myagdi District of Western Nepal.

Quality Education Nepal is a project of Rotary Australia World Community Service. We established LEARN as an NGO
in Nepal to train teachers and foster better education in schools. Funding from numerous sources including Rotary International (Foundation Global Grants) is helping us to reach an ever-increasing number of teachers.
As a Public Benefit Institution, donations are tax-deductible by Australian taxpayers.
Invitation to Rotarians
Can your club contribute to a further Foundation Global Grant project that will allow us to extend our training to further 70-80 teachers?
Please email peter@nepalaid.org.au if there is a possibility. Sponsorships can range from just one or two hundred dollars upwards, and can be paid up front or spread over three years.
Invitation to all
As June 30 approaches, please note that Quality Education Nepal Inc. is a Public Benevolent Institution, allowing it to issue donation receipts allowing Australian tax deductions.
Your contribution will support the growth of LEARN, allowing us to provide ongoing annual refresher training after teachers have completed their three-year basic program which may have been funded by Rotary.
Rotary International Convention, Toronto

Rotarians attending 2018 Annual Convention in Toronto Canada June 23-27 are invited to visit booth 910 in the House of Friendship, where we'll be inviting Clubs and Districts from around the world to join in sponsorship of further Rotary Foundation Global Grant projects.
Rotary District 0550 Annual Conference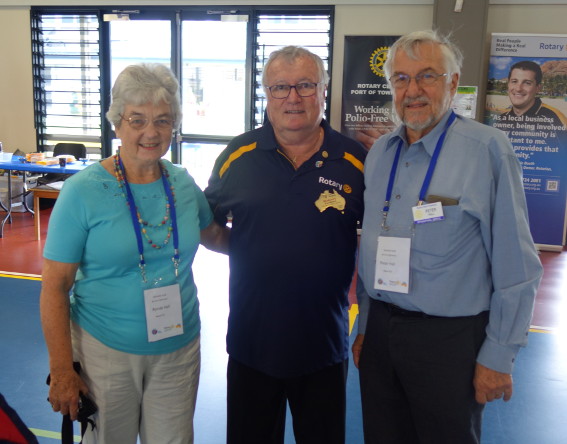 Rotary District 9550 encompasses North Queensland, the Northern Territory and Timor Leste. Peter Hall was invited to speak ai their Annual Conference in Ingham on May 6. He was in good company, the other speakers on the program being:
* PDG Eric Wood, Regional Rotary Foundation Coordinator; Director, Ausralian Rotary Foundation Trust 2016-19
* PDG Greg Ross, Australian Rotary Health National Chair
* Robert Fels, recipient of Rotary's "Outstanding Service Award" for his promotion of peae initiatives over 30 years
* Stephanie Woolard, Rotary Peace Fellow and recipient of the international Rotary Responsible Business Award for her establishment of the Seven Women project in Nepal.
Click here to download Peter's presentation.
Ronda and Peter with DG Robert Tatiani
Important meetings in Kathmandu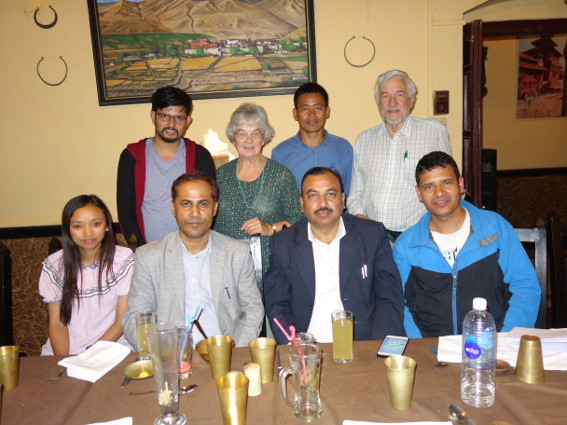 After returning to Kathmandu from the Closing Ceremony in Dana we had a busy week, in which time we achieved a number of important meetings. They included:
* the Australian Ambassador Peter Budd
* District Rotary Foundation Chair Rajendra Rajbhandari
* Rotary District Governor Elect Chintamani Bhattarai
* Rotary District Governor Nominee Kiran Lal Shrestha
* Rotary District Governor Designate Rajid Pokhrel
* Social Welfare Council Vise-Chairperson Nilmani Baral with
* SWC Deputy Director, Planning & Prog Approval Ram Raja Bhattarai
These meetings have engendered support for our training programs in general, and for further Rotary Foundation Global Grant projects in particular. The latter will facilitate the extension of our programs to more and more teachers.
We were pleased to be able to entertain the latter at dinner at Nepali Chulo Restaurant together with all four LEARN staff.
Closing Ceremony, 10-day Training Course, Dana (April 2018)
The Closing Ceremony of the second 10-day training program for teachers of Tatopni Resource Centre was celebrated in Dana in the Kali Gandaki valley on April 20. The program, extending over three years, is funded by a Rotary Foundation Global Grant supported by the sponsorship of eight Australian Rotary clubs, three Rotary Districts and eight Nepali clubs.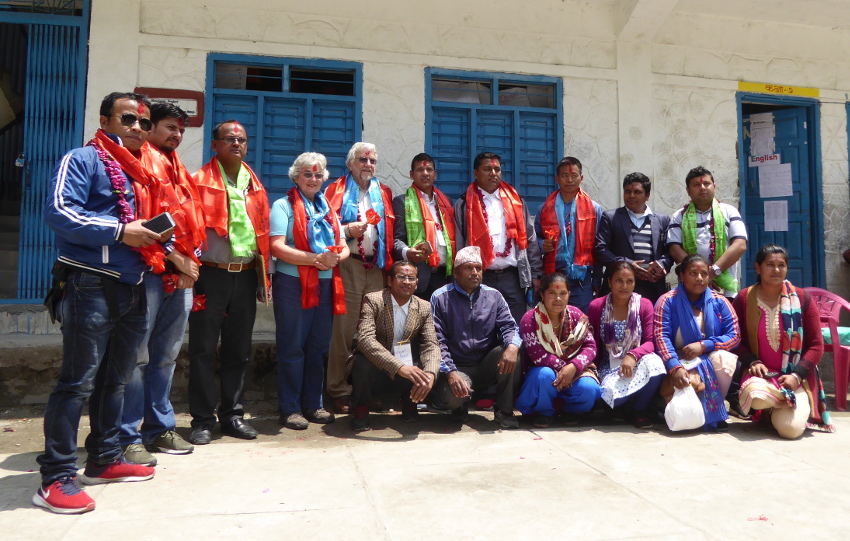 Yam Bahadur Gurung, music and dance trainer; LEARN Training Officer Gopal Dhungel; District Education Officer Ram Kumar Shrestha; Ronda Hall; Peter Hall; Meen Shahi, LEARN Program Manager; Mr. Jayaram Subedi, Resource Person of District Education Office; Krishna Pun, CEO of LEARN; Shanta Bahadur Nepali, Head Teacher of Gyan Prakash Secondary School; Achyut Dahal, Chief Administrative Officer of Annapurna Rural Municipality .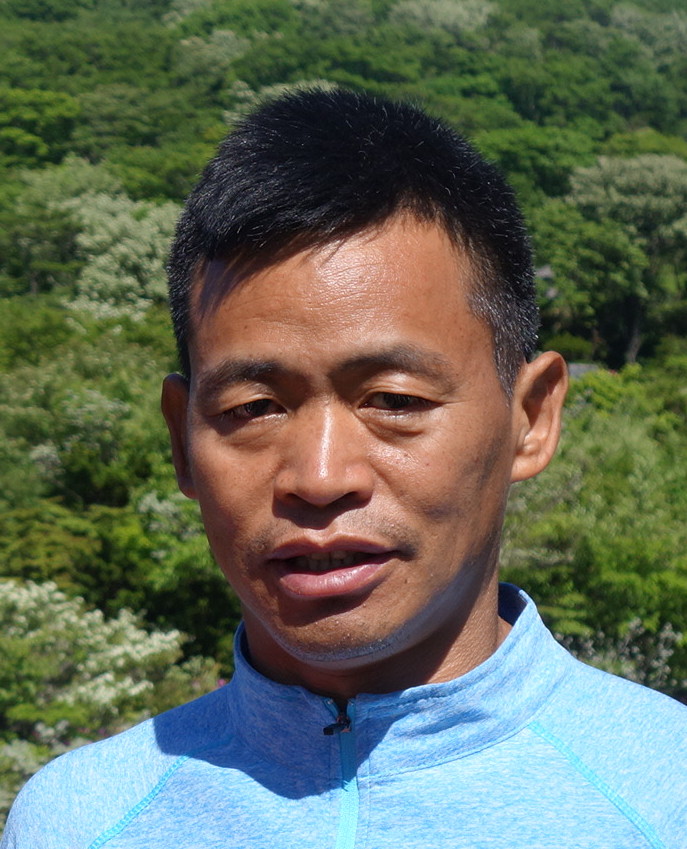 LEARN staff appointments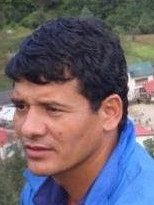 CEO Krishna Pun has been joined by Meen Shahi as Program Director and Gopal Dhungel as Chief Training Officer. Both are experienced teacher trainers with Masters degrees. They enhance our capability to extend training to more and more teachers.
Krishna Pun Meen Shahi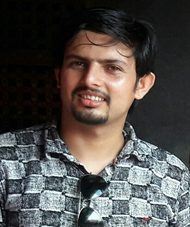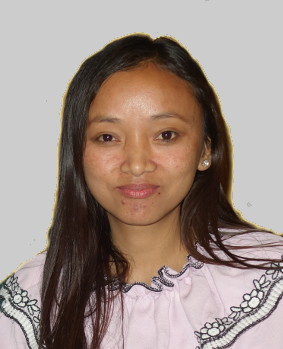 Gopal Dhungel Urmila Shreesh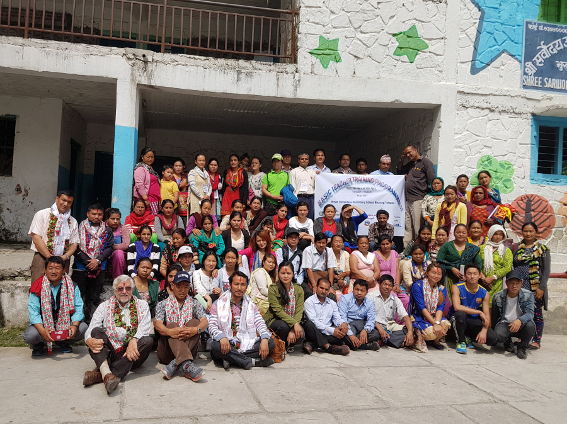 Closing Ceremony, 10 day Basic Training, 18 April 2017

(Rotary Foundation Global Grant funded)

Continuing service delivery

Since the initial 10-day Rotary-funded training program at Tatopani in April 2017, LEARN has continued to deliver training, including in-school support and refresher training for the 150 teachers who have completed their 3-year basic training.
The start of a new 3-year program for Phakapani Resource Centre this year will raise the number of teachers in training to 300.
April 2018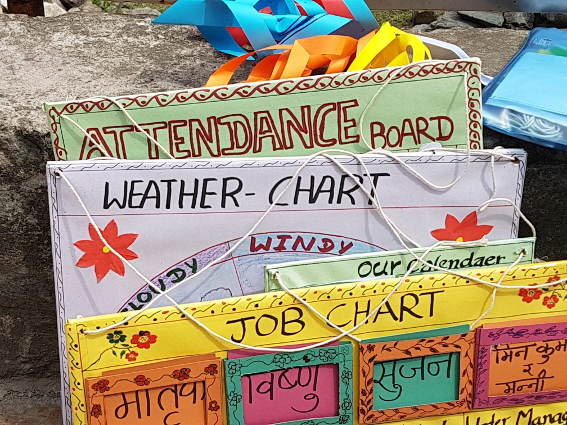 Teaching aids produced in training
Timetable of courses delivered and scheduled